Aimee and Dean Zoyes have traveled the world, studying international cities and how they share their stories.
When they come home to Metro Detroit, they're renewed and ready to get to work. From their unique creative studio in Ferndale, this power couple is working diligently and with a laser focus on sharing Detroit's impressive story with the world.
Together, they lead Zoyes, a creative agency that they describe as specializing in brand and form. That means everything from identity and branding, environmental graphics and signage, architectural rendering and modeling as well as marketing and sales.
One way you may know their work is if you've seen the massive tabletop scale model of the city of Detroit, which Bedrock Detroit uses when it pitches the city and its projects around the nation. Another architectural model Zoyes created is the District Detroit/Little Caesars Arena models, which helps tell the story of how the Ilitch family is developing its neighborhood around the sports stadium.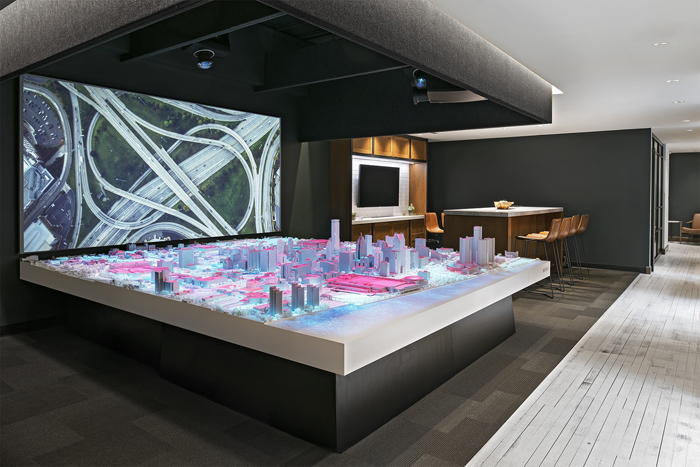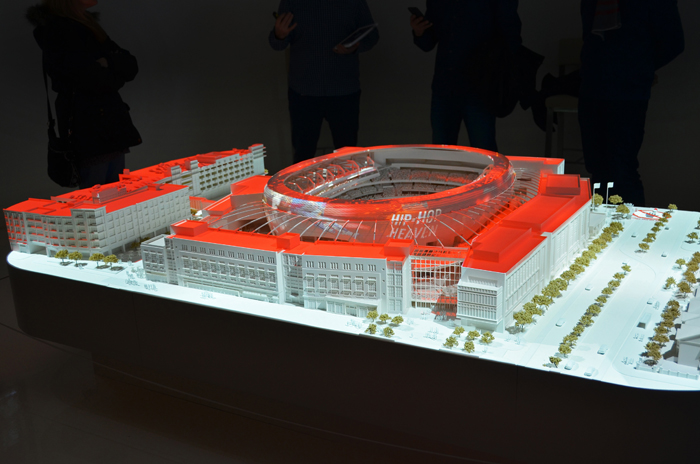 Those models are detailed down to the tree level, showing everything that exists in Detroit as well as the visions of their legendary development companies that are working on bringing Detroit into the international arena. The models are done digitally and then printed on one of the Zoyes 3D machines. Their team carefully puts the buildings and landscape together by hand, taking hundreds of hours to create realistic and visually stunning models.
Expanding business
But that is just one part of the business. Aimee is expanding her work dramatically in recent years, helping a variety of developers, architects and visionaries come up with ways to tell their stories, both in Detroit and across Michigan, to better serve their clients, the cities where they work and the Metro area as a whole.
"We see ourselves as being placemakers – we create brands or destinations that people respond to and invest in," Aimee said.
Aimee, a former AIA Board Member, began her career as an in-house artist at a small architecture studio in Toledo. After a move to Michigan and another in-house job, she branched out on her own, opening a freelance renderings shop in Birmingham. At the same time, Aimee's now husband, Dean, was busy running his own modeling studio in Ferndale. In 2009, they merged their operations into Zoyes Creative, bringing together each of their 20-plus years of industry experience.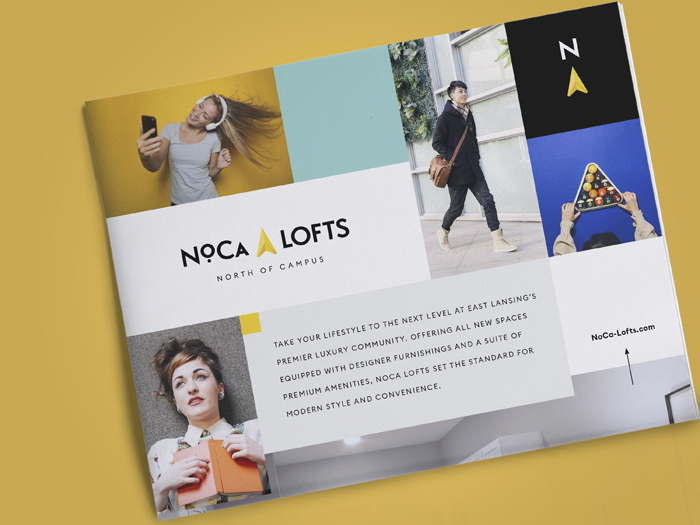 Since then, Zoyes has expanded its services to include more identity and branding work, and has grown to a team of 15 and counting, with artists, architects, designers and more. As the momentum of Detroit's revitalization grows, Zoyes – active advocates for the importance of and appreciation for good design – is growing right along with it, supporting the architects, developers and builders that are shaping the city.
And after expanding three times in their Ferndale studio, in fall 2020, Zoyes plans to further support the city with a move to Detroit.
Zoyes comes in at a project's early stages and works with companies and developers throughout the whole process, Aimee said. By working through every part of the plan, they can be strategic partners and help come up with creative names, branding and brochures.
One example is Bedrock's Brush Park project. The Zoyes team worked in partnership with Melissa Dittmer, one lead on the project, to make sure the communication of Brush Park's five different architectural developments made sense not only to the people who would live there but also to the city as a whole. Using color, form and style, the City Modern project is clearly defined and clearly understood as enhancing the current neighborhood and bringing in new construction that will make sense now and going forward.
Long-term partnerships
Having an understanding of Detroit as it is now, where it was in the past and how it could look in the future is key to Zoyes helping companies not only visualize what they want to create but how to share that with the rest of the world, Dean and Aimee say.
Models bring people into what Zoyes can do, but seeing what else Aimee's team can help with in terms of branding establishes long-term partnerships, Dean says.
As Zoyes Creative and the Form Studio, "they're two equal entities but they both have their strong points," Dean said. "Over the years, the digital technology married with the physical models keeps it relevant.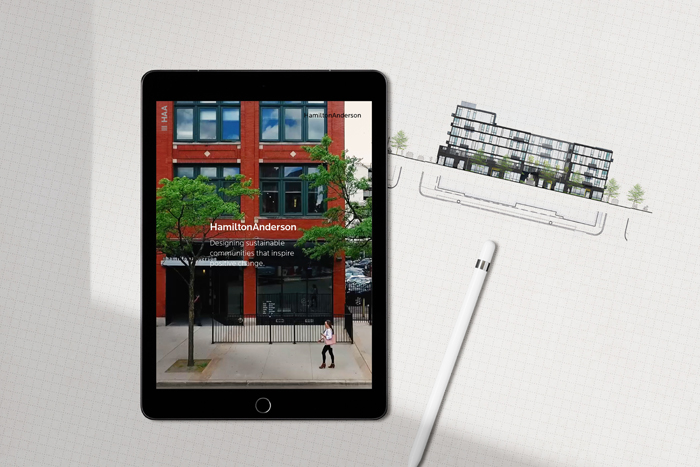 Having an international lens as well as an understanding of Detroit's storied history is also important in connecting the dots for all parties they work with as Zoyes the firm, the couple noted.
"One of the things that's interesting about Detroit is its history. In the 1920s, people were coming here from all over the world. It was an international city where the automobile was made," he said. "We can't forget that legacy. Our company understands that history."
More importantly, Dean and Aimee say they have created a team that honors Detroit's history – of great architects, of impressive skyscrapers, of incredible design – and elevates that.
"We have longstanding relationships with architects, developers and builders. We work collaboratively rather than competitively," Aimee said. "It's rewarding that we've been brought on board knowing that we're going to work with them and add value to what they're doing."